12 Powerful Tools In One Convenient System!
Save Hundreds... Earn Millions!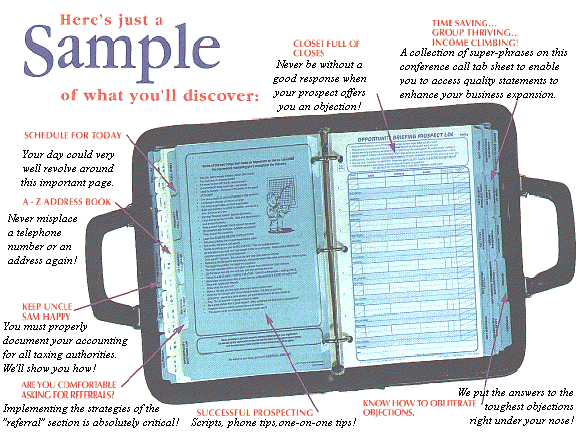 This is a close up view of just the tabs, you can click on the circled tabs to preview details on the individual tab sheet. This Planner is amazing. David has provided you with powerful information at your fingertips, so you can use your system in the field to recruit and sell your products. No other planner in the world has this revolutionary success formula.


[ Home ] [ Free $10 Tape ] [ Business Planner ] [ Training Tools ] [ Wholesale Distributing ] [ Company Owners ] [ Relationship Counseling ] [ Powerful Free Articles ] [ David's Bio ] [ Preview DK's Books ] [ Special Order Prices ] [ Contact Us ] [ Feedback Page ]